Rome. Sorrento. Capri. Positano. Amalfi. Pompeii. Gaeta.
Connect back to your highest self and explore the spiritual world with Miki Jacobs
$4,650 Per Person | Double Occupancy
$5,750 Per Person | Single Occupancy
* A limited number of seats are available, book now to reserve your space *
What's Included
Workshop & Gallery Reading
Explore about the spiritual world and connect back to your highest self
Accommodations
7 nights & 8 days in four star accommodations
Transportation
Private, air conditioned, first class transportation in a tour bus between all listed cities
Professional, English speaking Tour Director
Group shuttle from Rome FCO airport to your hotel in Rome
Roundtrip jetfoil from Sorrento to Capri
Local minibus drive and boat cruise around the Island of Capri
Drift across the Ulysses Riviera in a typical Italian "gozzo" boat
Group shuttle from your hotel to Rome FCO airport
Meals and Drinks
Buffet breakfast daily (B)
Welcome dinner in Rome (D)
Limoncello inspired dinner in Sorrento (D)
Catered lunch on a typical Italian "gozzo" boat (L)
Farewell dinner in Gaeta (D)
UNESCO World Heritage Sites
The Amalfi Coast
Archeological Sites of Pompeii
Historic Center of Rome
What's Not Included
Airfare, Travel Insurance, and any additional Meals or Transfers not listed above
Gratuities for tour guides and drivers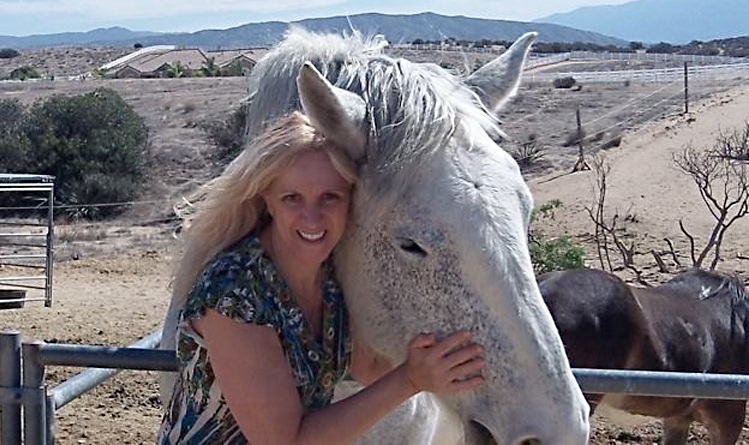 Miki Jacobs is an Israeli American internationally renowned medium, speaker, and author. She was born in Israel, and grew up in a conservative Jewish home. She served as a Sergeant in the Israeli army for five years before moving to the United States and starting a business she owned for eighteen years. Interestingly, Miki discovered her ability to communicate with the spirit world later in life. Miki has lessons and guidance for those who do not believe they can connect with the spirit world because they were not "born" with it.
Miki also has created her unique spiritual concept of the "Team" which is a group of spirits that each of us has. To compliment her teachings of this concept, Miki has authored her most recent book, Soul Secrets: A Spiritual Guidebook to your "Team"- Angels, Spirit Guides, and Departed Loved Ones. Miki has given thousands of amazing readings to clients both in her office as well as over the phone to people around the world. She presents workshops, lectures, and gallery readings in the U.S and abroad.
Miki has a great love for animals. She and her husband Clayton rescue horses and other abused and neglected animals on their ranch in Southern California. Miki is also a true believer of the concept of "giving back". In her free time she volunteers as a Chaplain in a local hospital.
Learn more at http://mikijacobs.com/
Itinerary
Day 1 - Rome
Benvenuto and welcome to the Eternal City! With a private driver awaiting your arrival at Rome Fiumicino Airport FCO, and a celebratory dinner waiting in the heart of Rome, choose between settling in or exploring about – a Roman Holiday atmosphere will ensure that golden slumbers are enjoyed by all. (D)
Group shuttle from Rome Fiumicino Airport FCO to your hotel

Welcome dinner at a fun local restaurant
Day 2 - Rome
Consider pairing a double espresso alongside your first Italian breakfast, as the ensuing tour of Rome's most prized possessions might just blow you away. You've seen the Colosseum, St. Peter's Square, and perhaps even the Pantheon before – but as you'll find out firsthand – not even IMAX 3D can do them justice… and that's only a taste of the many stops in store. (B)
Private guided walking tour with a local guide through Rome's Pantheon, Trevi Fountain, Spanish Steps, Piazza Navona... and more!

Private guided visit inside the Colosseum, the Roman Forum, and Palatine hill with our local specialist
Day 3 - Sorrento & Pompeii
Tour through time with a walk in Pompeii. Then drive past groves of sweet citrus on your way to Sorrento, where locals strolling past enchanting views of the Bay of Naples will ease you into a new rhythm. (B,D)
Private walking tour with a local guide in Pompeii, the ancient Roman colony destroyed by an eruption of Mount Vesuvius in 79 AD
Day 4 - Capri
Travel by boat to the island of Capri – known around the world for its breathtaking natural beauty, chic shopping scene, and fine-dining options (i.e. the classic Italian pairing of tomatoes and mozzarella takes its name from here!) This magical island has been attracting celebrities for years, from Ernest Hemingway and Audrey Hepburn to Harrison Ford and Tom Cruise. (B)
Group shuttle from your hotel to Sorrento's port

Roundtrip jetfoil from Sorrento to Capri

Guided visit of the villages of Capri and Anacapri

Private boat ride around the island, a true Capri experience
Day 5 - Amalfi Coast
Let the Mediterranean Sea breeze guide you through the colorful coastal villages of Positano and Amalfi, where an air of ease and elegance graces charming old chapels, cute little cafés, and the quintessentially-quaint main streets that house them. (B)
Private tour along one of the most romantic, scenic drives in all the world: the famed "Divine Coast"

Visit Positano, Amalfi, Ravello and its beautiful Villa Cimbrone
Day 6 - Gaeta
Gaeta is a long-time favorite coastal getaway for Popes, Kings, and tourists from all over the world - dating as far back as Homer's Odyssey. Rich in history, architecture and religion, this seaport village rests gracefully beside the Tyrrhenian Sea. Its name comes from the Latin word Caieta, who was the wet-nurse of Aeneas - the mythical savior of Troy and Rome. (B)
Guided tour of Gaeta's Medieval Quarter, deeply rooted in history and art, with ancient homes dating back to the 11th-13th centuries
Day 7 - Gaeta
Tour through the seaside Riviera of Ulysses as we embark on a private boat and pass through the same magical winds that inspired countless poets - including Homer and Virgil. (B,L,D)
Private boat tour along the Riviera of Ulysses

Catered lunch on a typical Italian "gozzo" boat

Farewell dinner
Day 8 - Gaeta & Rome
Time to pack your bag, enjoy your final espresso and… Arrivederci Roma! (B)
Group shuttle from Gaeta to Rome FCO airport
(B)reakfast or (D)inner included
Additional Information
Reservations
A limited number of seats will be made available and non-refundable deposits of $500.00 per person are required to secure one's place. Once a minimum number of bookings has been reached, full payment will be required. Please see our Terms & Conditions for more information.
Transportation
We kindly ask that all luggage not exceed 50lbs/23kg in weight, so as to allow for an intimate travel experience. Two prearranged transfers will be provided upon airport arrival and departure.