Amalfi Coast. Capri. Pompeii. Matera. Puglia. Naples
April 28 - May 6, 2019
A collection of must-see stops for poets, artists, and lovers alike
Join international bestselling author and wellness expert Maria Emmerich for a fun and flavorful keto-friendly adventure, where you'll delve into the connection between food and feeling through a series of intimate lectures on the ketogenic lifestyle - all paired alongside exquisite local tastings and rich historical landmarks.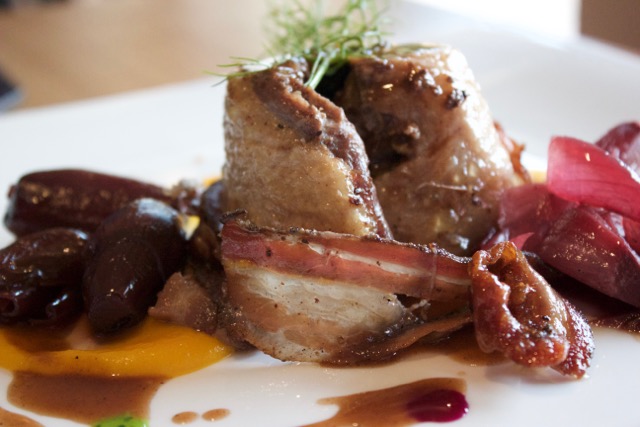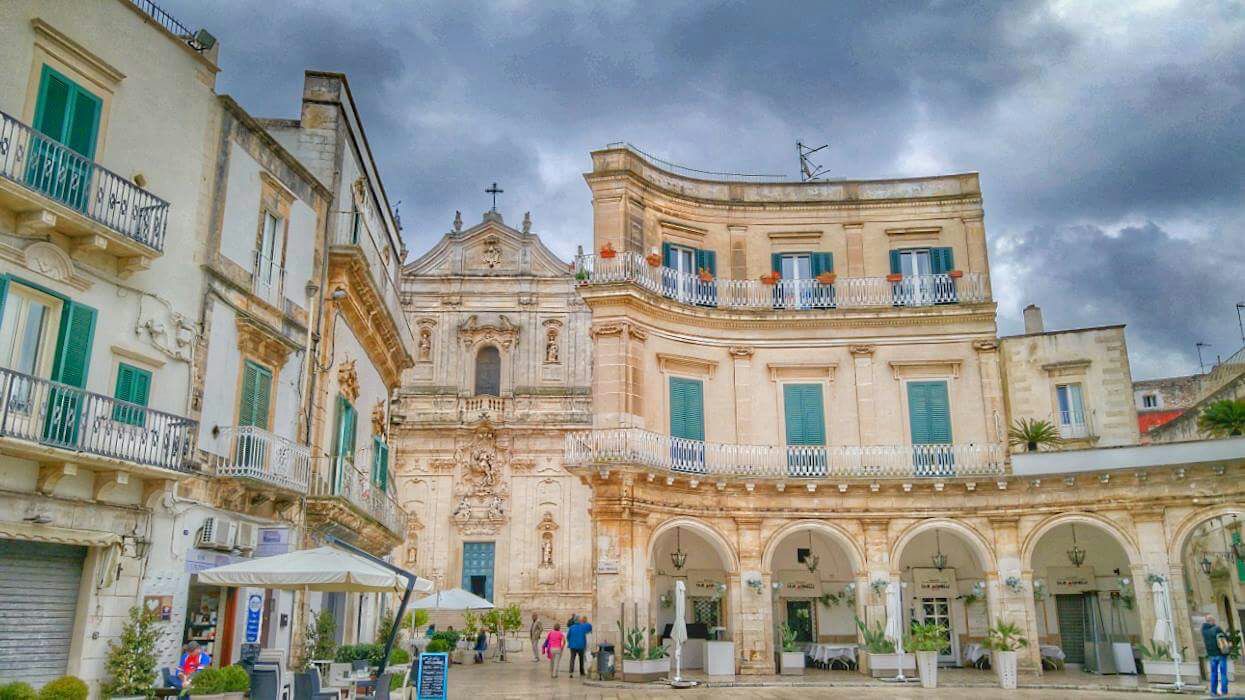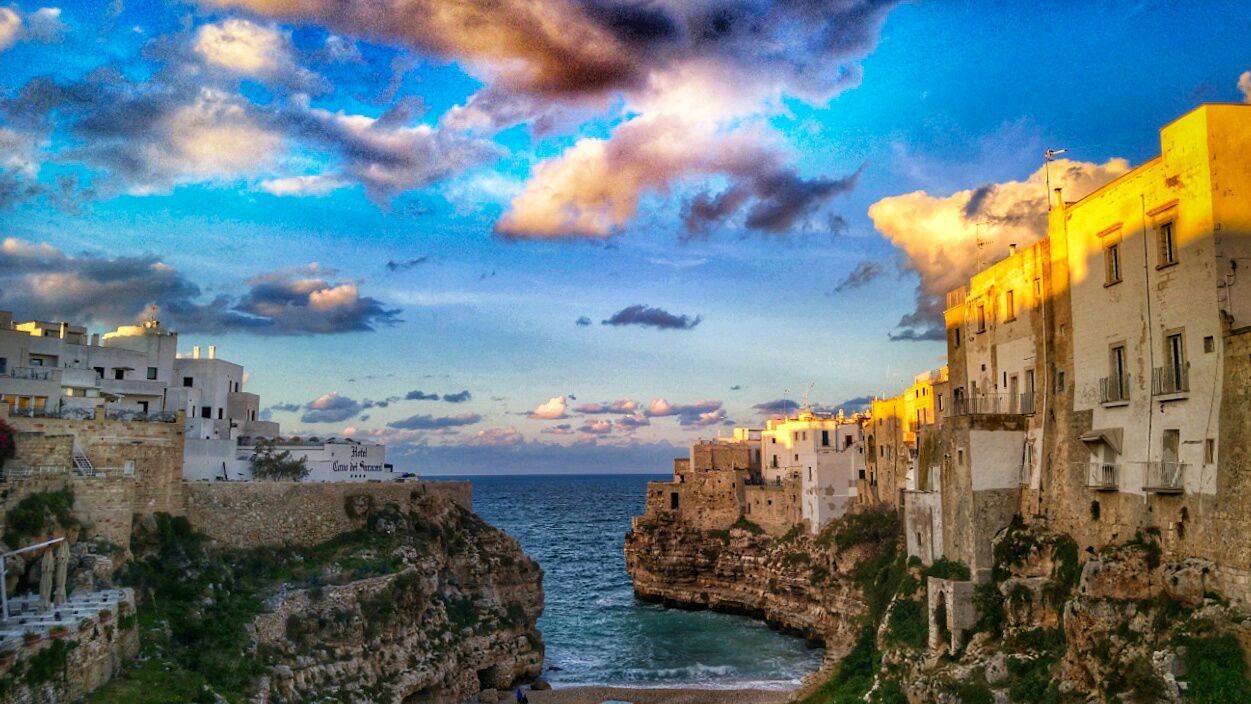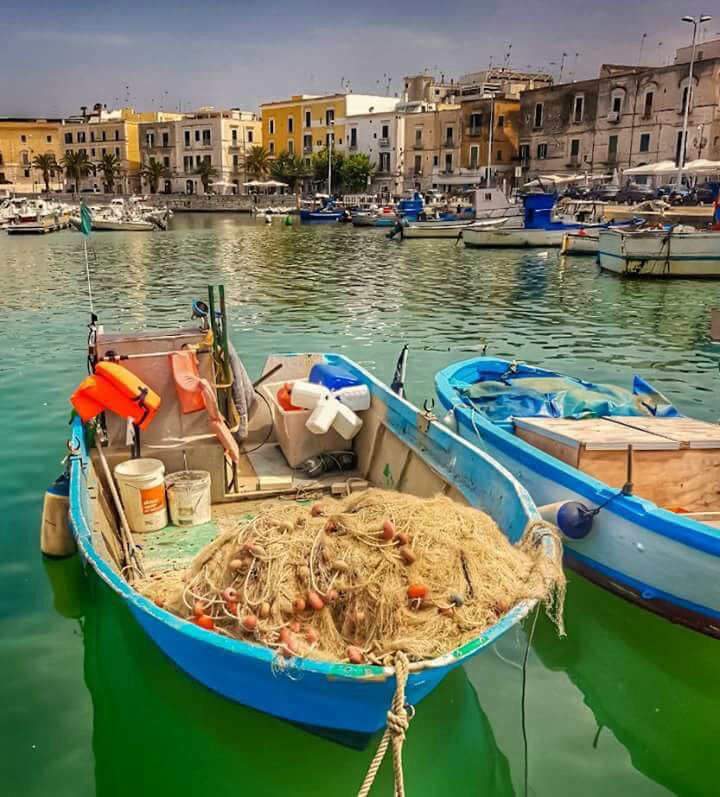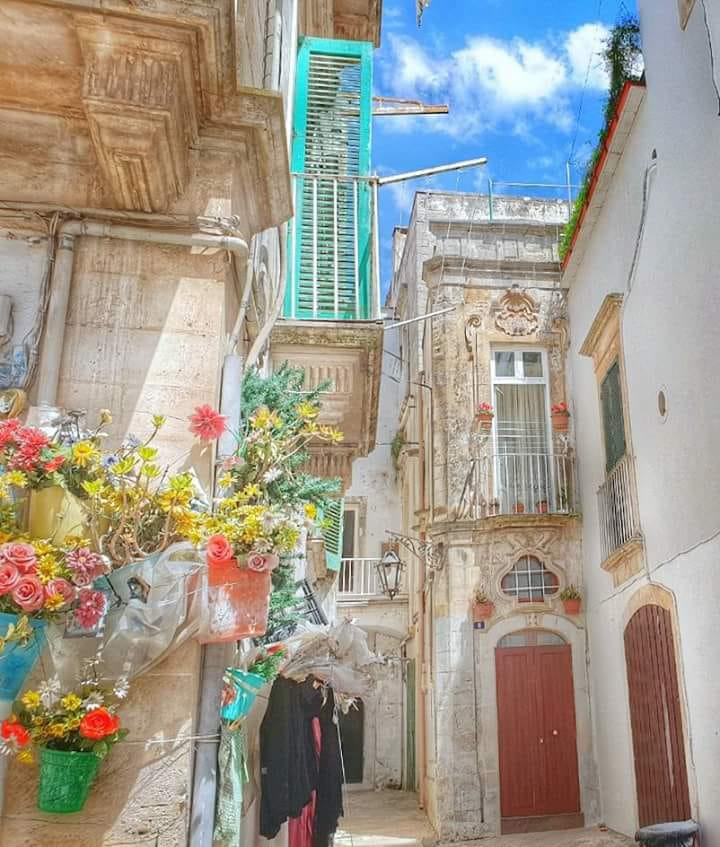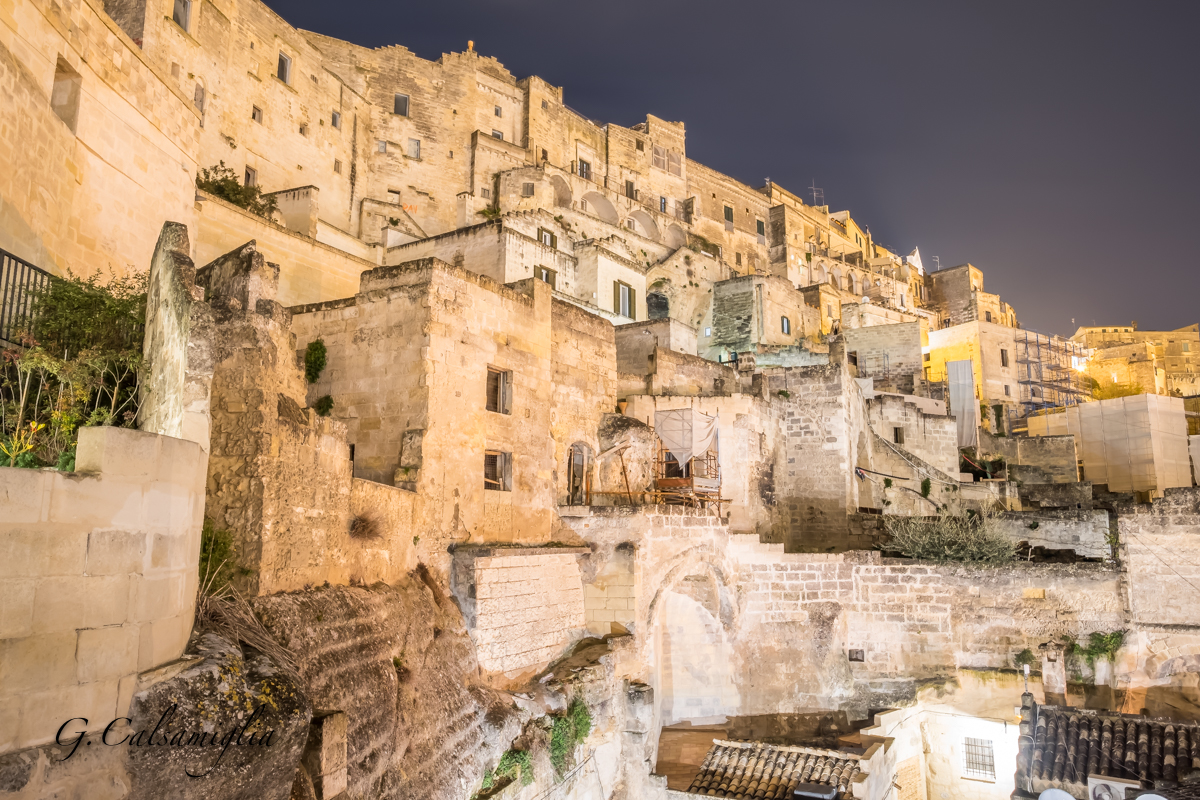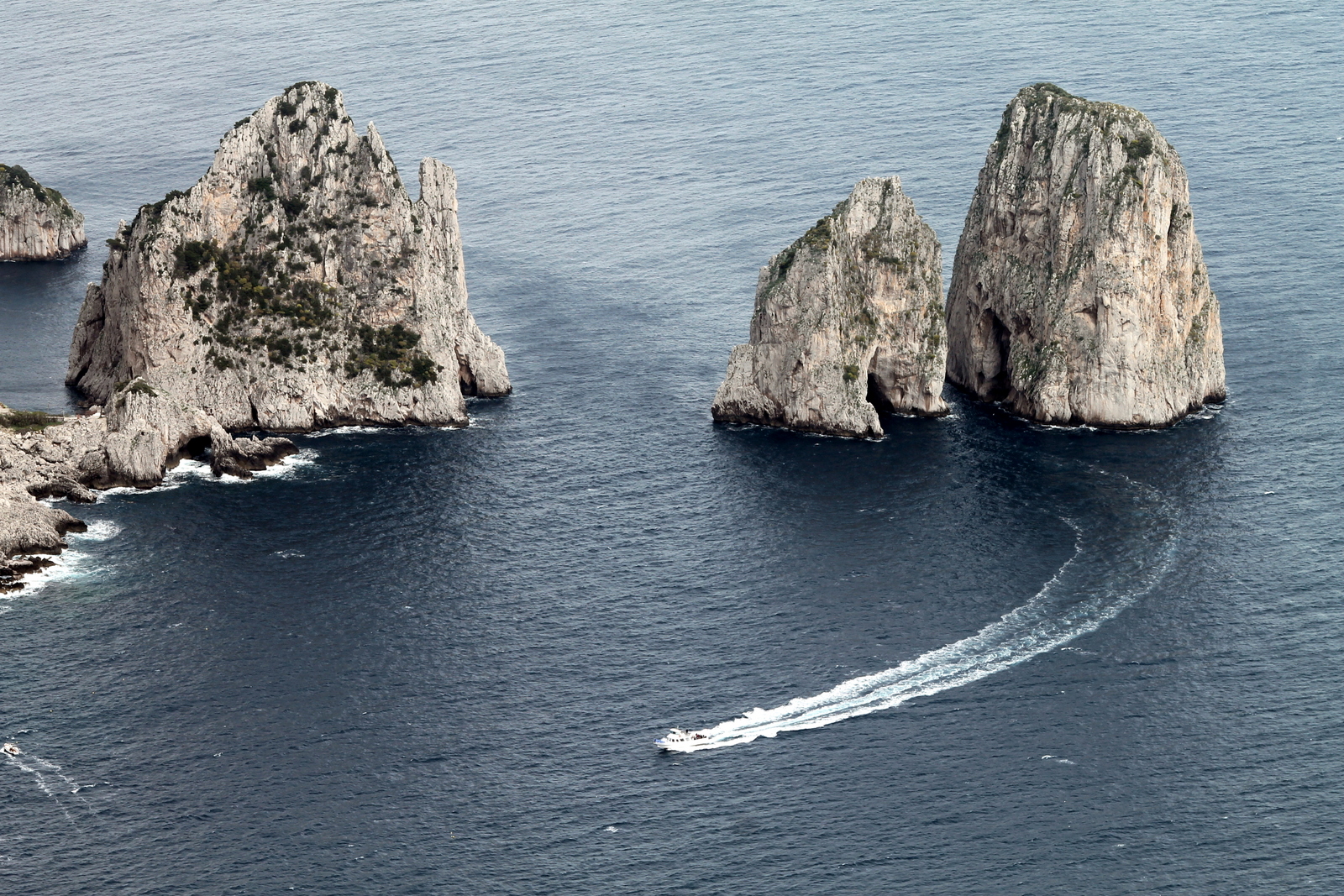 $4,350 Per Person | Double Occupancy
$5,250 Per Person | Single Occupancy
* A limited number of seats are available, book now to reserve your space *
Roman Holiday Package
+ May 6 - 8
VIP Passes, Private Transportation & City Bus Tour
+ $1,100 | Double Occupancy + $1,450 | Single Occupancy
What's Included
Maria's "Keto" Lecture Series
A series of intimate talks on the Keto lifestyle with Maria Emmerich
Accommodations
8 nights & 9 days in four star accommodations
Transportation
Private, air conditioned, first class transportation in a tour bus between all listed cities
Professional, English speaking Tour Director
Group shuttle from Naples Capodichino Airport NAP to your hotel in Sorrento
Roundtrip jetfoil from Sorrento to Capri
Local minibus drive and boat cruise around the Island of Capri
Group shuttle from your hotel to Naples Capodichino Airport NAP
Meals and Drinks
Buffet breakfast daily (B)
Welcome dinner and limoncello in Sorrento (D)
Olive Oil tasting & dinner at an Olive Oil Mill in Martina Franca (D)
A classical "masseria" countryside dinner in Puglia (D)
Farewell dinner in Naples (D)
UNESCO World Heritage Sites
The Amalfi Coast
Archeological Sites of Pompeii
Cathedral of Trani
Trulli di Alberobello
Sassi di Matera
What's Not Included
Airfare, Travel Insurance, and any additional Meals or Transfers not listed above
Gratuities for tour guides and drivers
Maria struggled with her weight throughout childhood and decided enough was enough. She chose to study health and wellness so she could help others stop wasting their time being discouraged with their outward appearance and not feeling their best mentally. Maria understands the connection between food and emotions, how it makes us all feel on the inside and out.
Her blog includes a unique combination of innovative recipes using alternative ingredients to less healthy options and easy to understand explanations of why these options are better for our health. She includes with each recipe a snippet of information about different ailments and problems with our health that can be healed with proper nutrition. She has a passion for helping people start a healthier lifestyle. Weight loss is often a side effect of helping treat any number of problems including diabetes, cholesterol issues, alopecia, Hashimoto's, autoimmune diseases and much more.
Learn more at http://mariamindbodyhealth.com/
Itinerary
April 28 - Day 1 - Sorrento
Benvenuto in Italia! A private driver – awaiting your arrival at Naples Capodichino Airport NAP – will accompany you to Sorrento, where locals, strolling past enchanting views of the Bay of Naples, will ease you into a new rhythm. (D)
Group shuttle from Naples Capodichino Airport NAP to your hotel in Sorrento

Welcome dinner and locally produced limoncello
April 29 - Day 2 - Capri
Travel by boat to the island of Capri – known around the world for its breathtaking natural beauty, chic shopping scene, and fine-dining options (i.e. the classic Italian pairing of tomatoes and mozzarella takes its name from here!) This magical island has been attracting celebrities for years, from Ernest Hemingway and Audrey Hepburn to Harrison Ford and Tom Cruise. (B)
Private transfer from your hotel to Sorrento's port

Roundtrip jetfoil from Sorrento to Capri

Guided visit of the villages of Capri and Anacapri

Private boat ride around the island, a true Capri experience
April 30 - Day 3 - Amalfi Coast
Let the Mediterranean Sea breeze guide you through the colorful coastal villages of Positano and Amalfi, where an air of ease and elegance graces charming old chapels, cute little cafés, and the quintessentially-quaint main streets that house them. (B)
Private tour along one of the most romantic, scenic drives in all the world: the famed "Divine Coast"

Visit Positano, Amalfi, Ravello and its beautiful Villa Cimbrone
May 1 - Day 4 - Pompeii & Matera
Tour through time with a walk in Pompeii, where a private guide will escort you back to the year 79 AD – the most destructive eruption of Mount Vesuvius. You'll then visit the ten thousand year old magical city of Matera, 2019 European Capital of Culture and third oldest city in the world. (B)
Private walking tour with local guide of Pompeii's many archeological sites
May 2 - Day 5 - Matera & Puglia
Matera - European Capital of Culture 2019- Marvel at Sassi di Matera, a network of ancient caves carved directly into the mountainside that have inspired numerous films, including "The Passion of the Christ" by Mel Gibson. Then continue on to the soulful, southern region of Puglia. (B, D)
Local guided tour of Matera

In the Salento peninsula visit Ostuni - called "The White City"
May 3 - Day 6 - Alberobello & Martina Franca
Explore Alberobello - the famed village of "Trulli" homes - yet another UNESCO World Heritage Site on your path of plenty. Then journey to Martina Franca, gleaming jewel of Baroque architecture, where simplicity and sophistication sit side by side. (B, D)
Indulge your senses in a fun olive oil tasting experience; a true educational adventure at an olive oil mill in the Puglia region, one of the most celebrated centers for olive oil throughout all of Italy

A classical "masseria" countryside dinner with local specialties and wine
May 4 - Day 7 - Lecce
The 17th century town of Lecce is renowned for its impressive display of Baroque style. As the New York Times once wrote, it "dazzles with elaborately carved facades and interiors that erupt with symphonies of angels, cherubs, saints, saviors, and Madonnas". (B, D)
Follow your local guide through Lecce, endearingly referred to as the Florence of the South by Italians, on account of its Baroque style architecture
May 5 - Day 8 - Trani & Naples
Return to where It All Started In Naples, though not without first stopping to visit the true marvel of Trani, pearl of the Adriatic Sea. (B, D)
Visit of Trani's historic town centre and famous marina

Farewell dinner overlooking the enchanting Bay of Naples
May 6 - Day 9 - Naples (Regular)
Time to pack your bag, enjoy your final espresso and… Arrivederci Napoli! (B)
Group shuttle to Naples Capodichino Airport NAP
May 6 - Day 9 - Rome
With our own driver and fellow travelers embark on a journey from Naples to Rome by private bus. Benvenuto and welcome to the Eternal City! Then choose between settling in or exploring about – a Roman Holiday atmosphere will ensure that golden slumbers are enjoyed by all. (B)
Group shuttle from Naples to Rome

Introduction to the Eternal City

Private guided "passeggiata romana" or walking tour
May 7 - Day 10 - Rome
Consider pairing a double espresso alongside this morning's breakfast, as the ensuing tour of Rome's most prized possessions might just blow you away. You've seen the Roman Colosseum and Forum before – but as you'll find out firsthand – not even IMAX 3D can do them justice… and that's only a taste of the many stops in store. (B)
The Ancient Rome Tour - a private guided VIP tour of the legendary Roman Forum, Colosseum and its Arena and Palatine Hill
May 8 - Day 11 - Rome
Time to pack your bag, enjoy your final espresso and… Arrivederci Roma! (B)
Group shuttle to Rome Fiumicino Airport FCO
(B)reakfast or (D)inner included
Additional Information
Reservations
A limited number of seats will be made available and non-refundable deposits of $500.00 per person are required to secure one's place. Once a minimum number of bookings has been reached, full payment will be required. Please see our Terms & Conditions for more information.
Transportation
We kindly ask that all luggage not exceed 50lbs/23kg in weight, so as to allow for an intimate travel experience. Two prearranged group transfers will be provided upon airport arrival and departure.